Hat and Coat Racks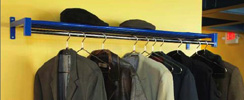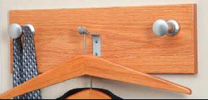 Click through to the websites of these manufacturers to compare different models of Hat and Coat Racks.
Datum is a designer and manufacturer of durable, American-made storage and filing systems, including hat and coat racks.
EMCO Specialty Products has been the industry leader in the design and manufacturing of coat racks, hooks and hanger systems.
Magnuson Group designs, manufactures and markets support furniture and accessory products, including coat racks.